[PER VIAM]
(2009)

----------FANS COMMUNICATION----------




The Antonius Rex band behind the global phenomenon Switch on Dark (2006) returns for the highly anticipated PER VIAM, based upon the esoteric compositions (2007, 2008) by Antonio Bartoccetti. Doris Norton reprises his role as keyboard player, arranger, sound engineer, sound construction and computer programming. The new incredible album (2009) once again finds that invisible forces are able to penetrate in each human being involved in a personal supernatural research by a praeternatural fusion of magic and extreme mystic experiences.
The album releases a series of no rational blue-black visions, sometimes heavenly , sometimes terrifying, making each vision available to the listener for reaching the subliminal fusion.
The mortals, listening to the album, get a praeternatural power and become able to live free, away from stupid, demented and alienating problems of the daily life.





_x_x_x __x_x x_3__
P E R __V I A M


__




"PER VIAM": the 2009 Antonius Rex album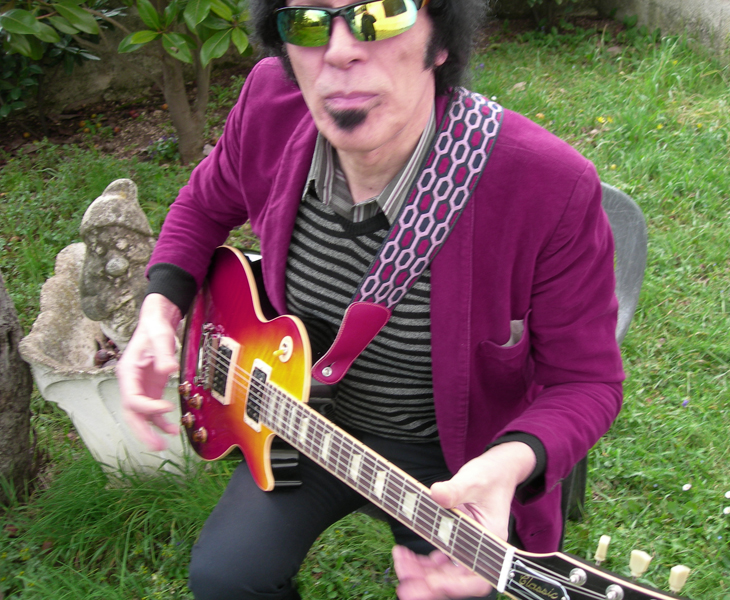 PER VIAM ....
the most exceptional, fantastic,
hyperbolic, mystic, progressive, dreaming, visionary,
charming and terrifying Antonius Rex new album.
Artworks, editing and video are ready too.
Because of the esotheric will of the fate,
the album (entitled "Per Viam") can be released
in 2009..

[::Musik Research communication::]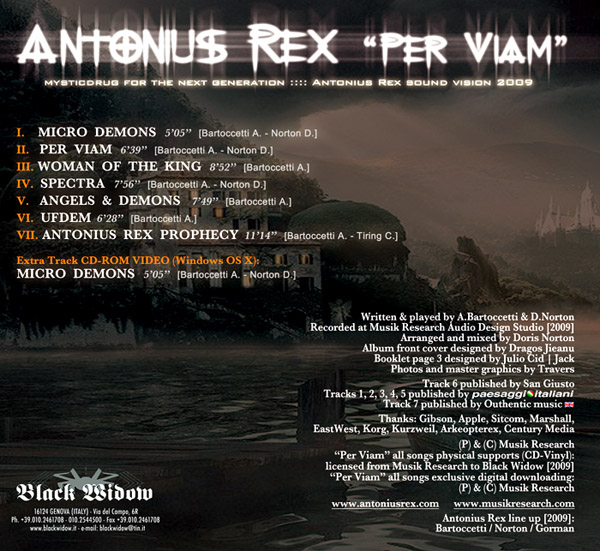 __


"PER VIAM" PLAYLIST:

[01] MICRO DEMONS

[02] PER VIAM

[03] WOMAN OF THE KING

[04] SPECTRA

[05] ANGELS & DEMONS

[06] UFDEM

[07] ANTONIUS REX PROPHECY

extra track cd-rom video:
MICRO DEMONS

PER VIAM
(le dichiarazioni di Antonio Bartoccetti)

.........


"Per Viam" :::: PHYSICAL DISTRIBUTION

"Per Viam" :::: DIGITAL DISTRIBUTION